{{current_partner.name}}
{{current_partner.description}}
See website
Local Rock Stars
The idea about an event with local experts was developed during the planning of IWDK 2015. The one-day conference, Local Rock Stars is a partnership between companied in and around Aarhus. The purpose is to share knowledge and insights with it-professionals and students.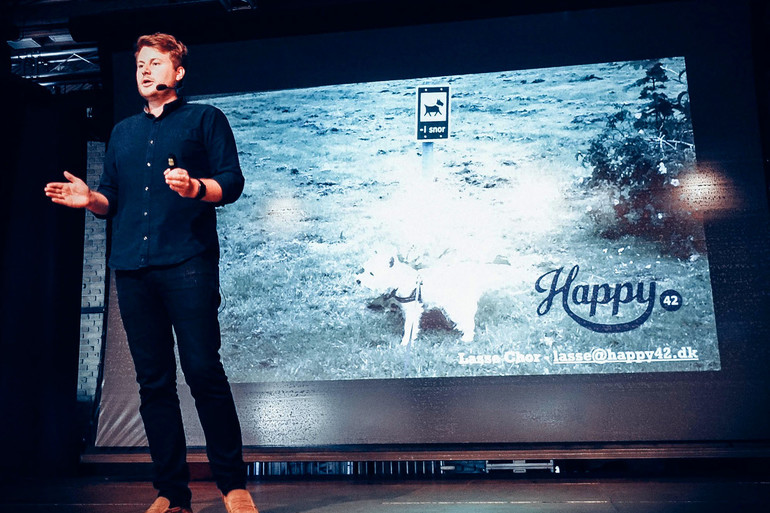 Throughout the day, local based speakers, from small and large companies, will give presentations with professional breadth and depth. This offers competency-based learning for all participants. The day is a professional event, and not a marketing or sales event.
November 18, 2016 in Stakladen
This year we expect +300 participants divided between the three tracks: tech, UX, and QU. The theme of the day is mobile experience, meaning that all of the presentations will discuss this topic in one way or another. Mobile experience is very relevant to discuss because With a smartphone or a tablet by hand it has become easier than ever for consumers to gather information. Smartphones have become an essential tool for consumers in our connected world and are constantly pushing the boundaries for how marketers do business.
This year, we are therefore focusing on mobile experiences. We are once again welcoming local 'rock stars' on stage who will share their best tips and tricks for how to create valuable mobile experiences.
We are proud to present the second annual Local Rock Stars planned together with eBay, IT Minds, Creuna, Vertica, Studenterhus Aarhus, and it-forum. Are you joining us November 18 in Stakladen, Aarhus from 10.00 - 16.00?
Partners
Local Rock Stars is made in collaboration with eBay Classifieds Group, Creuna, IT Minds, Vertica, IT-Forum, and Studenterhus Aarhus with Internet Week Denmark as ambassador.
Registration
Get your free ticket here provided by Eventbrite
Highlights from 2015
Read more about last year's Tech & UX - Local Rock Stars